Event Tickets
Easily host events, sell tickets and keep track of guests with an all-in-one system.
Get Started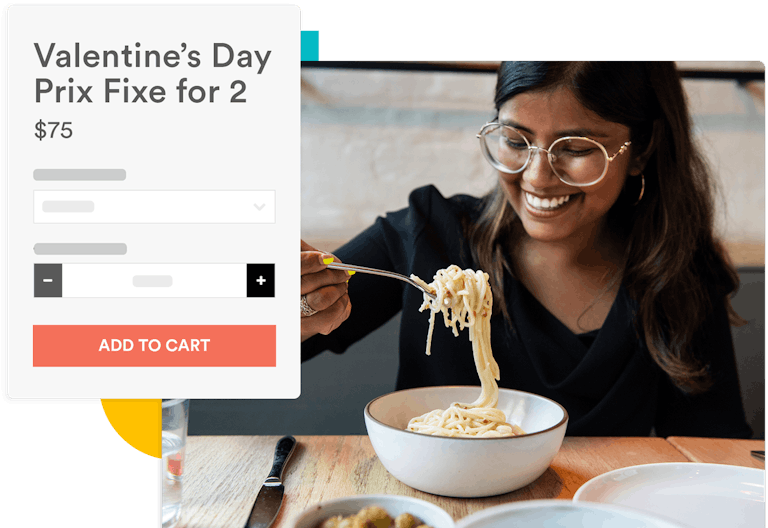 Sell Tickets on Your Website
No middleman. Create events and sell tickets without third-party vendors.
Manage Event Details
Control the entire process including announcements, ticket sales and tracking.
Grow Your Business
Keep all of the revenue. Maintain relationships long after the event is over.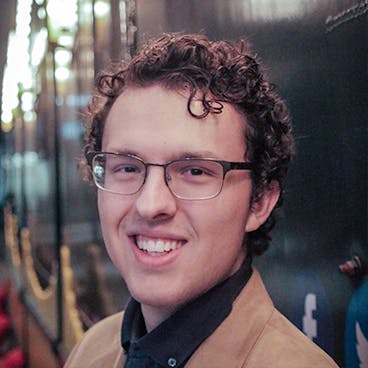 "We use BentoBox to sell tickets to tastings and dinners—transacting over $9,000 in revenue in one month."
Luke Momo | Marketing | Eno Terra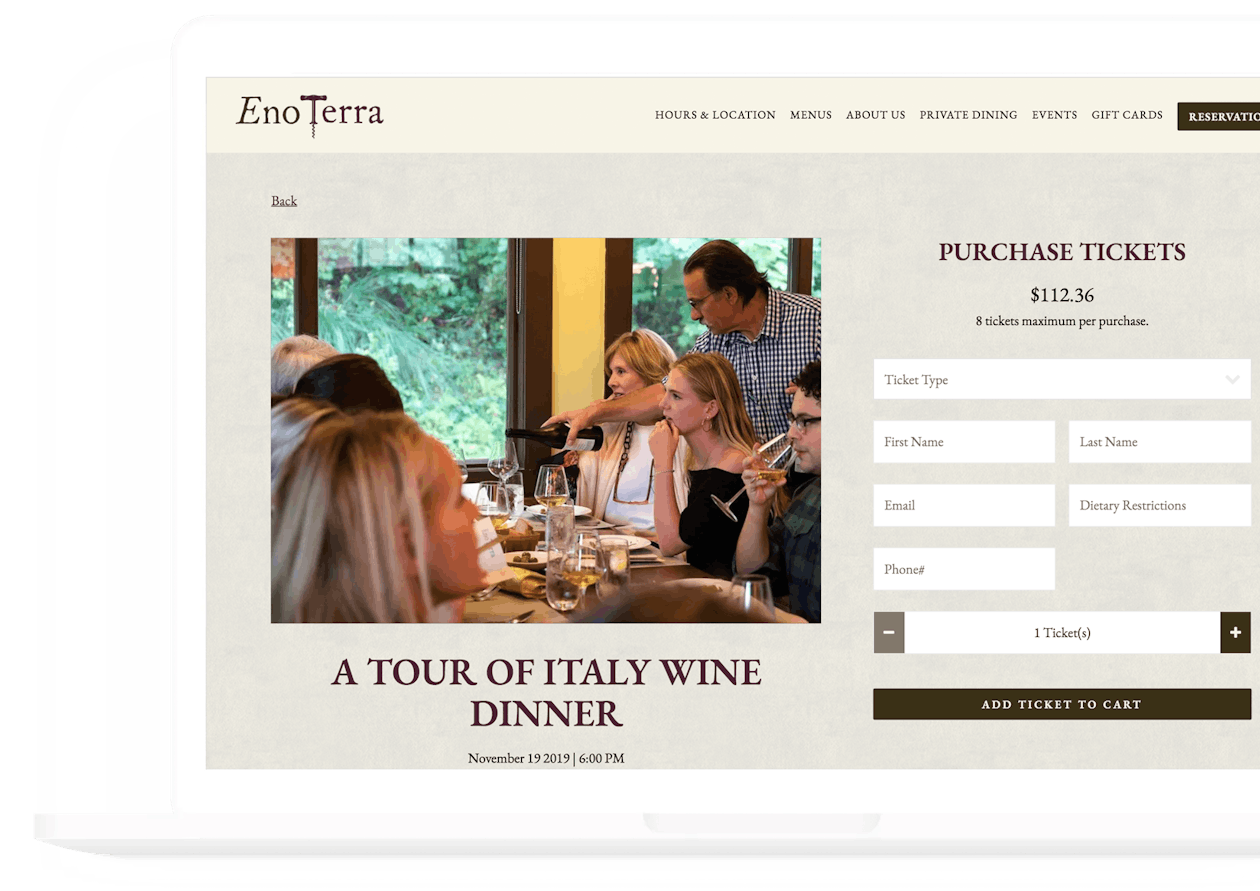 Promote and Sell Tickets Online
Announce your event with easy-to-add info and images.
Customize. Choose the category, ticket type and price.
Gather requests such as dietary restrictions.
Increase your revenue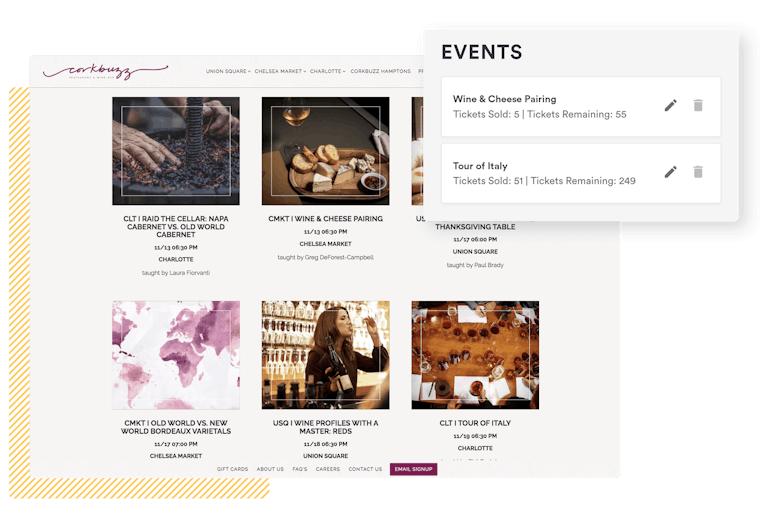 Control Ticketed Event Details
Set inventory and purchase limits for different events.
Use promo codes as giveaways and to drive sales.
Export lists and keep track of guests as they arrive.
Manage your dashboard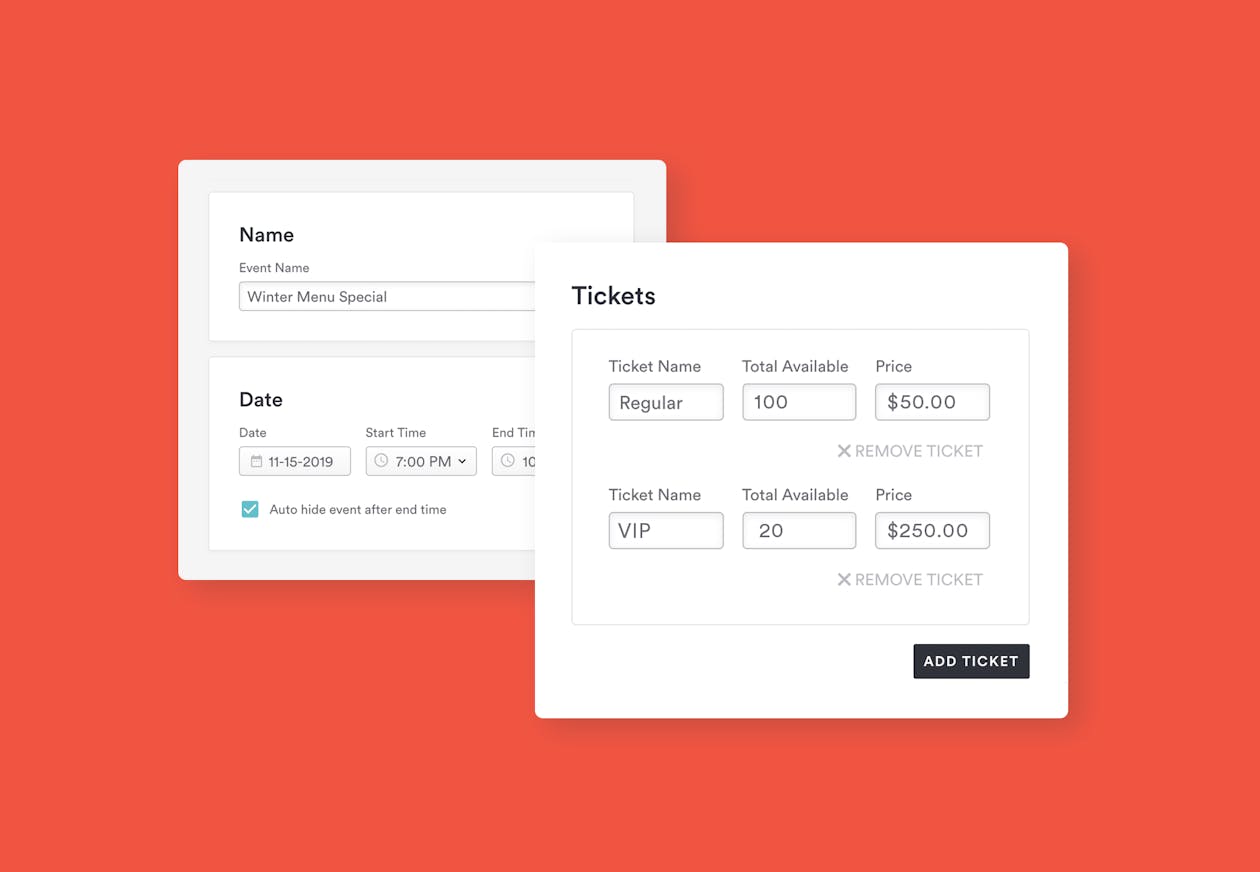 Own Every Event Moment
Build your brand and retain loyal customers.
Keep all of your ticketed event profits with zero fees.
Design event pages. Manage the checkout process.
Book a demo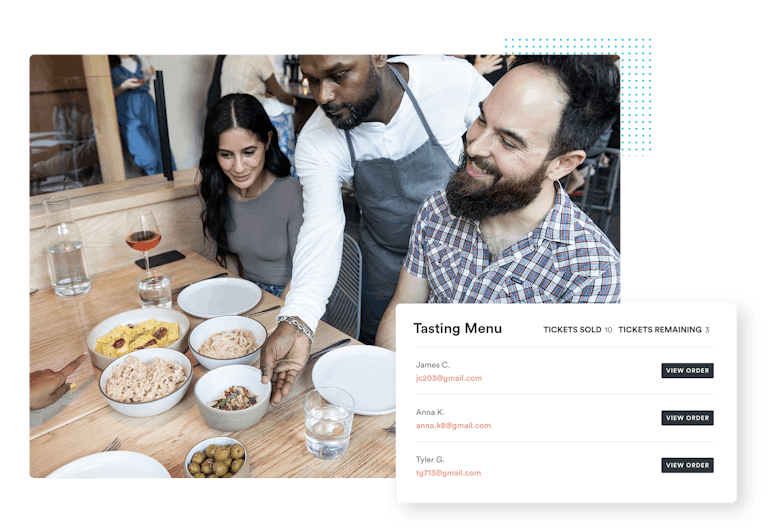 3
Most profitable events: New Year's Eve, Classes and Fourth of July
65+
Event tickets sold per customer
$60
Average event ticket price